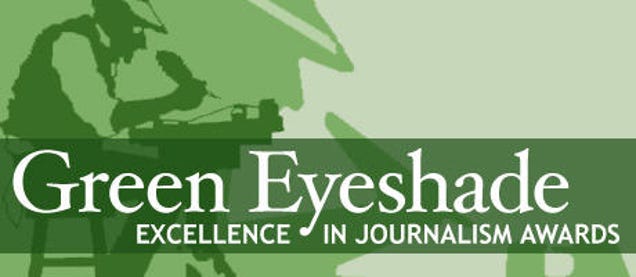 Geçtiğimiz hafta, Profesyonel Gazeteciler Cemiyeti'nin güney bölümü, 67. Yıllık Yeşil Eyeshade Ödülleri'nin kazananlarını açıkladı. FUSION belgesel / televizyon kategorisinde birinci, ikinci ve üçüncü sırayı aldı.

"Çıplak Hakikat" ekibi, " Kampüste Belgesiz " adlı belgesel için birincilik ödülüne layık görüldü. Ekip ayrıca " The Naked Truth: Standing Rock " adlı özel raporuna da ikinci sırada yer verdi.
Ağın çevre üretim ekibi, özel "% 98 İnsan" için üçüncü sırayı aldı. FUSION, videografide / çevrimiçi veya televizyonda "Bolder" için üçüncü sırada yer aldı.
Yeşil Eyeshade Ödülleri, ülkenin en eski bölgesel gazetecilik yarışmasıdır. 1950'den bu yana The Green Eyeshades, şu anda baskı, televizyon, radyo ve interneti içeren, Amerika Birleşik Devletleri'nin en iyi gazeteciliğini tanıyor.